Posted on 17. Oct, 2015 by Terina in Uncategorized
Face painting is a fun and rewarding thing to do! People of all ages enjoy getting their faces painted up!
In just a few minutes you can turn anyone into a living canvas. Then everyone can enjoy seeing the beautiful and unique art that has been created.
Royal Magic Events is creating a sister site that will host opportunities for face painting classes. We will also be selling professional face painting supplies. The site can be found under two names…
www.learnhowtofacepaint.com  or under The Colored Palette. Both of these links take you to the same Website. So, make sure that you check back before Christmas to see all of the awesome items that will be added over the next few months.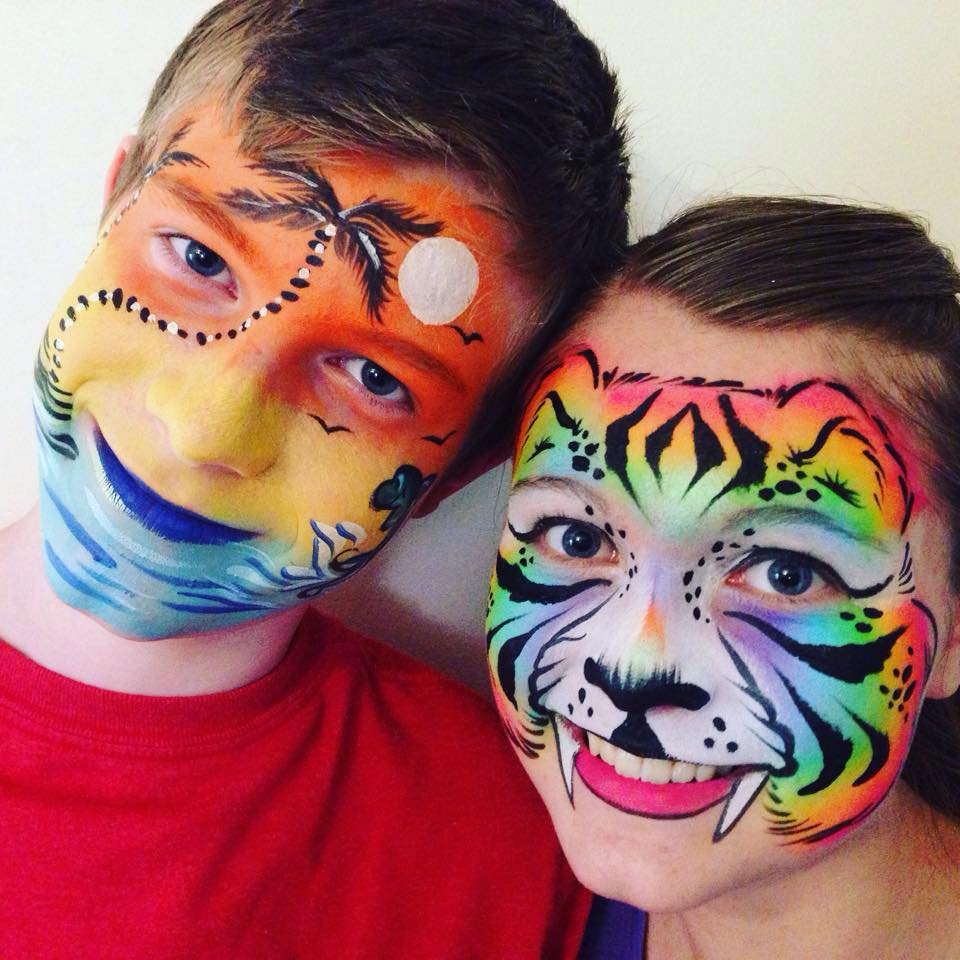 Posted on 09. Aug, 2015 by Terina in Uncategorized
When deciding on hiring entertainment for your event, it is important to consider the difference in hiring a seasoned professional verses a hobbyist. Sometimes it is difficult to ascertain what companies are true professional companies verses a business that is run for fun by a person just trying to make extra money "on the side".
First, let me say that there is nothing wrong with trying make extra income. In fact, I think it's wonderful that people want to work extra to help out their situations. However, there are some big distinctions between a professional and a hobbyists. When it comes to creating magical memories for a special event such as a birthday, graduation, wedding, or other social event or celebration then it's essential to know the differences. These are not events that you want to risk failing at the hands of an amateur.
The first difference is price, and often what causes some people to go with a non professional company. The fact is that we all want to save money, but a real professional is actually running a business, and will charge a price that is congruent with the costs of their products, materials, and insurances. If you find someone charging a way lessor price then that's your first clue that either they lack industry experience, or they are not a licensed professional. So, when checking prices always use a really low figure as a general indicator that the entertainer is not a professional. A professional will cost more because they work on their business, providing top quality and services, therefore a higher price will be well worth the cost.
Professional entertainers will be licensed and insured. If you are requesting information and your entertainer doesn't have both of these items then that means they do not care about protecting themselves or you and your guests if there is an unlikely issue. Also, if a person isn't licensed then they aren't registered with your city to be operating as a business at all. This means that even if they have a Facebook page, and even if they have a business card that those things are not a license. A true professional has both a license and insurance.
Presentation, products, and demeanor are all the traits of a professional. They will have a professional set up of equipment and clothing. Some professionals have costumes or uniforms, and they should have pictures available upon request. Professionals use only top quality, brand industry products. They use the best materials to ensure that they deliver the best quality and service to you and your guests at your very special event. Also, one of the biggest differences in a professional or an amateur, is their demeanour, or the way that they interact with and entertain your guests.
Here are a few important questions to ask when seeking an entertainer.
Are you licensed and insured?
How much experience do you have in this industry?
How many events or parties do you work each year? (This will tell you how often they ate actually hired out. A professional will stay very busy).
What do you wear to events?
What types of products do you use?
Can you offer a list of customer referrals or testimonies for your business?
These are just a few sample questions to keep in mind. Remember, if you want the best event then hire the best!
Please see our inquiry form to gain information about our event services and party packages.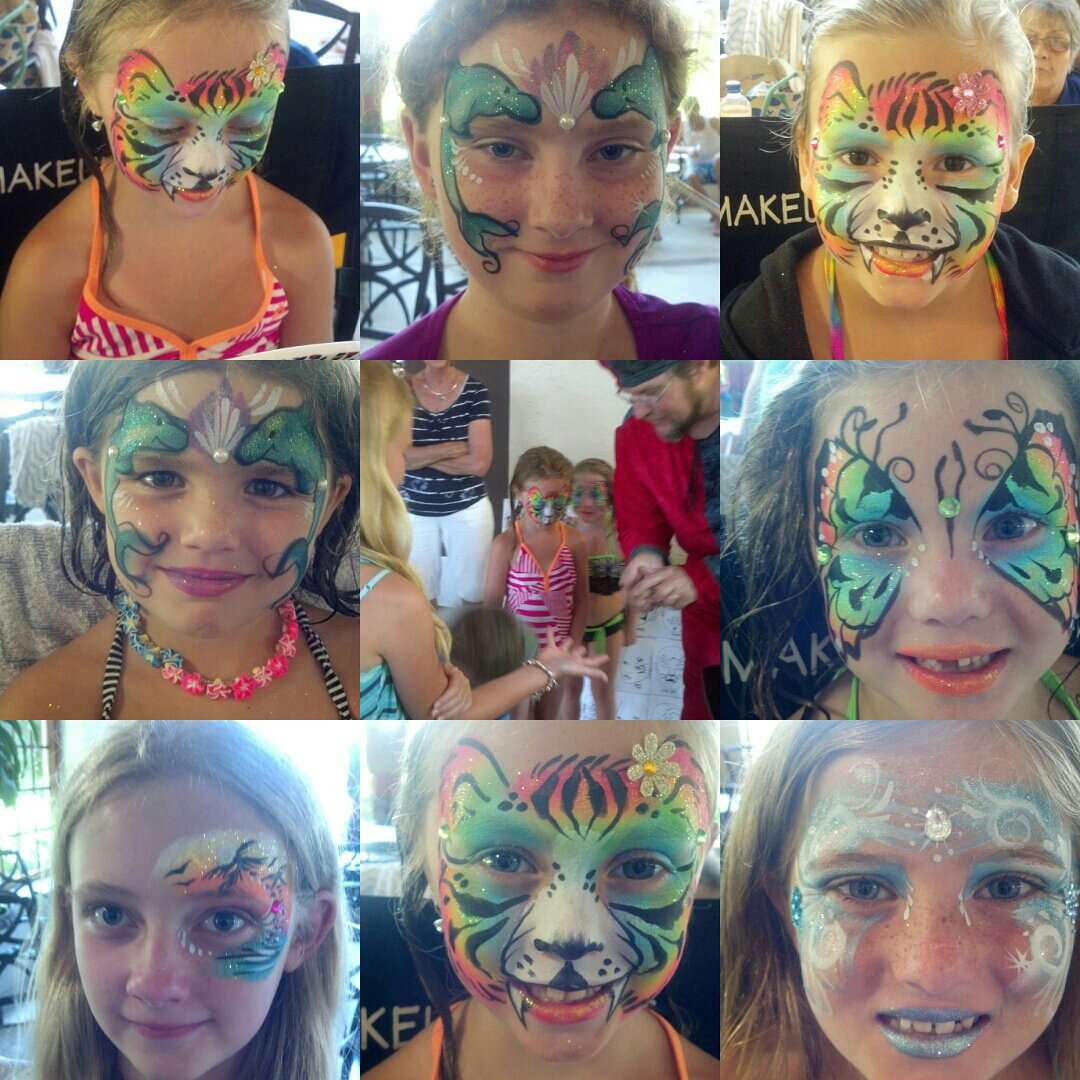 Posted on 04. Nov, 2013 by Terina in Uncategorized
We just finished up with an awesome Halloween season! Now the season of Thanksgiving is upon us. Before you realize it Christmas will have come and gone and then another New Year to ring in!
It seems that time goes so fast in our lives. Now is the time to spend it with your loved ones. It is a great idea to make special traditions to celebrate the holidays. It might be something like baking cookies together or wrapping gifts together. You just need to spend time with those around you and make memories that will last a lifetime!
Who says you need to have a holiday to make memories or traditions though? You just need to have some time to make memories! Take a night out of the week to watch movies on television together, or spend time playing board games, or draw pictures together. Here are some ideas to share with your family.
Dress up silly
Dance
Have a tea party
Organize something like a cabinet or closet together
Read a book
Sing
Decorate your house with balloons for no reason
Take a walk
Bake a treat together
Face paint each other or have a face painter come paint you guys
Get matching glitter tattoos!
Swim
Run
Jump in a pile of leaves
Garden
learn origami
Get a caricature made of yourselves every year.
Dress up like clowns and visit the hospital or orphanage
Paint a picture together or throw a painting party
Have a pirate treasure hunt
Make pipe cleaner creations
Make cards for people
color a picture
Make a silly book with the family in it
There are so many great things to do for no special reason other than to spend time together with the people that you love the most! The above suggestions are just a little glimpse of the possibilities.  So create some memories today!
Posted on 10. Oct, 2013 by Terina in Uncategorized
Many people ask us about our location. We do have a base office but our entertainers come to you! We go on location to your party or event! Some of our entertainers travel up to a 500 mile or more radius depending upon the event.
Locally speaking, the majority of our artists travel the Knoxville, TN area and its surrounding counties. Some cities may have a gas or travel fee added to them.
Theatrical Face Painting, Knoxville TN and up to a 500 mile radius
Fantasy Face Painting, Knoxville TN and will travel
Balloon Twisting, Balloon Animals, Knoxville TN and will travel
Magician, Knoxville TN and will travel
Themed Party characters, Princess, clown, elf, fairy, other comedy characters Knoxville, TN will travel
If you would like a quote today please send us an email or give us a call! We are glad to service your event!
Posted on 09. Oct, 2013 by Terina in Uncategorized
Every birthday is like a holiday! It is that special time to celebrate and make that birthday person feel extra special! How do you do that? How about trying some of these awesome birthday tips below
Wake up the birthday child by singing happy birthday to them!
Make them a special breakfast!
Send them a balloon- o-gram of themselves or a balloon bouquet!
If you aren't having an entertainer to come to your party then consider having their face painted or a private commission caricature of them made up!
Personalize everything for the day with their name. You can print their name from your home computer and put it everywhere that you can think of!
If it is a school day then maybe you can have lunch with them at their school? Or you can pack a happy birthday note to them in their lunch
The most important thing is to spend time with the birthday child! That will show them how important and special that they are!
Remember that to make every moment magical you just need to sprinkle some love and fun around on birthdays!
Posted on 08. Apr, 2011 by Terina in Events
Farmers Market Day!
Posted on 24. Mar, 2011 by Terina in Uncategorized
General Policies
We require a 25% non-refundable deposit to hold your desired date. We also require a signed contract that we will be glad to e-mail you upon your pre-reservation. Simply call us to book a date and we will confirm availability of your date.We will pencil you in for 4 days as we wait upon your deposit. If your deposit is not received then we open that date back up for another client to book. We do also accept PayPal. You do not have to have an account with PayPal to process your regular credit card payment. We do charge a $5 processing fee for credit card payments.
We make it one of our policies to speak to our clients verbally over the phone before we come to perform a show. This gives the client the opportunity to ask any questions before the party date. We welcome appointments to be made if you wish to meet us in person before a show date. We also encourage you to call with any questions. If you place a call on a weekend please be patient as that we are probably at another party. We will call you back as soon as we can.
Your balance is due one week prior to your show date. We do this for many reasons. It gives us time to ensure that funds are available in checking accounts. It gives us the opportunity to keep the "magic" for little ones that do not need to see the performers getting paid. We often have more than one party to work and this helps us to keep our schedule running smoothly. Our performers are kept safe from traveling with large amounts of money. Tips are accepted and appreciated after a party.
Children
We are hired for services stated on your contract only. We do not offer child care and are not licensed to do so. Adults MUST be in attendance at all parties and shows, and be responsible to oversee children that are in attendance. We love kids and we love parties. We want to make sure that everyone has a great time!
We ask that if you have a party with live bunnies that children obey the petting rules that the care taker explains. Children must wash their hands with sanitizer before petting bunnies. Children are not allowed to take rabbits out of the cages on their own. We do know that our bunnies are the cutest ever and we want to make sure that everyone gets a chance to pet the bunnies. Children that do not follow the rules or poke or hurt the bunnies will not be allowed to play with the bunnies. Although our bunnies are very tame and have never bitten anyone, petting the bunnies is at your own risk.
We also ask that parents not allow their children to play inside the make up cases or balloon storage bins. Both of these places are very colorful and can often get attention from little ones. Make up cakes must remain clean and sanitary for our guests and so we ask that only the painter or balloon twister handle these products.
Contract
Our show contract states our performing policies and our stage requirements for individual venues and party details. Each party has some requirements that you should be aware of before booking like set up time, electrical outlets, and travel fees if they apply, and what to expect. Our cancellation and transfer polices are stated in this contract. Please read them carefully before signing. We do not refund the 25% non-refundable policy. This is our booking fee to hold your date.
May I tip the performers?
Yes, you may tip the performers if you are pleased with services. Tips are very much appreciated for a job well done.
Posted on 24. Mar, 2011 by Terina in Uncategorized
So, you are thinking of hiring a face painter for your event; how do you choose the right one? There are few basic things that you should ask any one that you are considering hiring. You want to make sure that you are paying a true professional that is going to be using appropriate FDA approved products on the faces of your little ones. Here are some basic questions that you need to ask…
Do you have a valid business license?
Do you carry liability insurance?
Do you use FDA approved cosmetic grade face paints and glitters?
How quickly can you work and how many children can you paint?
How long have you been in business?
How much experience do you have working with children?
Each of these questions will help you to determine if the face painter that you are considering will meet your standards. Never hire a painter that does not use FDA cosmetic grade paints. Craft acrylic paint is not meant for use on the skin. It is meant for wood and glass. Some children have been known to have  chemical like burns from placing acrylic paints on delicate areas and leaving them on all day. Some of these paints are manufactured with a latex that can actually absorb the sun's rays and hold heat into the skin thus causing it to burn that area.
Also craft glitters are not intended for the skin. Some of these glitters are made with glass, and others are made with products that can scratch the skin. It is never safe to put craft glitter on your face. Always use cosmetic glitters that are manufactured for make up usage.
Making sure that you painter has a license and insurance helps protect you. Someone that is interested in being a true professional will make sure that they have taken the proper steps to be operating business by the city and state guidelines. Also, it is important to know the level of experience that your painter has. Someone that is just starting out may take longer to paint and lack the experience that a veteran painter can offer. Someone that has experience with children is also important. You may find a great artist but perhaps they lack the patience that is needed to face paint at a children's birthday party. It is okay to ask how much experience they have working with kids. After all, your child is the most precious gift you have. Make sure that the painter enjoys what they do and likes kids, then each guest will have a positive experience at your party. Most of all, the birthday child will have a magical memory of happiness provided the right person is picked for the job.
If you keep these basic questions in mind then you will be able to pick the right painter for your event!
Terina
Master artisan and member of the FPBAA, WCA, and FPF